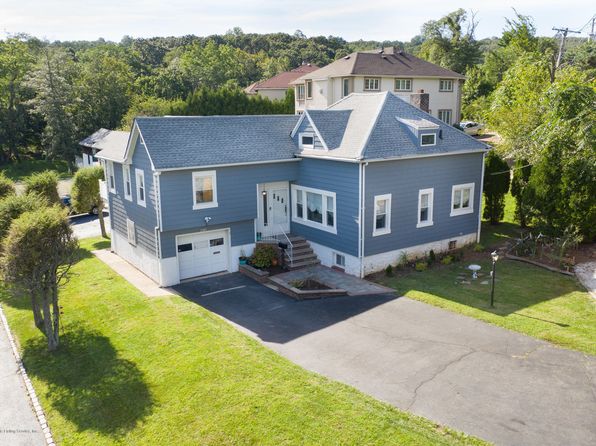 City Council Speaker Corey Johnson on Wednesday unveiled legislation that would overhaul New York City's long-term planning processes, eliminating duplicative procedures, streamlining agency coordination, and establishing a more proactive, holistic approach to land use and budgeting that prioritizes racial and economic justice. 

For decades, the city's zoning, land use, and development have been subject to disparate sets of mandates and guidelines, some overlapping and redundant, in the City Charter, the city's foundational governing document. There are more than a dozen planning documents that determine how infrastructure is built and how communities and boroughs grow. 

Over the last two years, Johnson and his colleagues, particularly Council Members Brad Lander and Antonio Reynoso, have been attempting to reform those processes into one centralized comprehensive approach that would act as an overarching strategy for everything from housing creation to school construction, public spaces, transit access, and economic development. The approach would bring about more equitable and sustainable growth across the city, addressing long-standing disparities and needs, particularly in Black and brown communities, while also meeting citywide goals.

Council members along with the Thriving Communities coalition of advocates and experts unsuccessfully proposed such a comprehensive planning framework before a Charter Revision Commission last year. They sought to have the commission present the policy to voters in the form of a ballot question, but the commission decided against including it in its final list of ballot proposals. 

"We have a piecemeal and top-down approach to land use and planning and we can't afford to carry that ineffective approach into our future. The stakes are just too high," Johnson said Wednesday, as he announced the new legislation and released an accompanying report, "Planning Together." The report outlines the city's broken planning procedures that have created inequities and critiques city government's inability to realistically evaluate, budget, and build major infrastructure projects through the capital budget.

The report and the legislation, Johnson said, would "give us tangible and useful tools to plan for our future…We're going to have clearly-defined, measurable, citywide goals, and every neighborhood is going to develop their own land use plan. These are real concrete things that New Yorkers can actually wrap their heads around." 

The new legislation, which includes City Charter amendments, would incorporate and re-jigger all the current elements of city planning into a comprehensive planning strategy over ten-year cycles, mandating a regular effort at thoughtful, coordinated growth and that decisions on land use and the city budget actively seek to rectify historic inequities across the city for low-income communities of color and to prevent the displacement that may be caused by forces of gentrification.

The plan will be a living document, changing every five years to keep up with the evolving needs of the city and based on regular engagement with communities. If the legislation is passed in 2021, the ten-year process would begin in 2022, with a Long Term Planning Steering Committee and an assessment of needs from community boards. The plan itself would first be published in 2025, and then amended in 2030 as citywide goals, needs and land use actions are reassessed.

It would require regular appraisals of infrastructure needs, short- and long-term risks and the impact of land use decisions. The proposed bill would require that the city prioritize community input and create new, local decision-making bodies to weigh in on land use and development processes. And it would set quantifiable targets for "housing, jobs, open space, resiliency infrastructure, schools, transportation, and other infrastructure."  
A comprehensive plan – New York is the only city never to have had one, even Houston which doesn't have zoning has one, is a good thing. However the process is unlikely to result in an uplift in New Yorks low development rates.
To understand you have to understand the background of the Bloomberg era. This saw targeted upzoning of some areas, mostly poorer areas in Harlem, and downzoning in areas such as Staten Island and Lower East side. This had little to do with accessibility. Most of the downzoning occurred in places close to stations.
You also have to understand that very little of New York is zoned for conservation. Only around 3% of lots are in historic districts (equivalent to conservation area). Overall New York could easily triple their coverage IF it reduced the two thirds of the lots zoned for single family dwellings. Formally 'redlined' areas are underepresented.
Of course residents of well heeled brownstones can lobby harder for protection. But the problem is not protection but downzoned and lowzoned areas not worthy of protection.
The risk is a thread amongst 'left nimby' discourse of 'hey if white people can get downzoning in the name of racial and social justice so should everybody else'. The totally discredited idea that the best way to stop gentrification is to stop development.
The City's piecemeal approach to planning responds best to the neighborhoods with resources to agitate for change, which has resulted in an uneven, unequal, and unfair distribution of zoning policy—and the de-prioritization of the needs of low-income people, immigrants, and people of color. Over the last several decades, many of New York's well-resourced neighborhoods have successfully advocated for restrictive and exclusionary zoning that prevents the development of critically needed affordable housing in transit-rich neighborhoods.

Meanwhile, less privileged communities with fewer resources to organize have often either been left with outdated zoning that encourages car-centric urban design and includes no housing affordability requirements whatsoever—or targeted for increased density with little explanation or citywide rationale for why their neighborhood must bear the burdens of growth over other neighborhoods. These restrictive, exclusionary rezonings and uneven applications of zoning policy across diverse neighborhoods have exacerbated racial and socio-economic inequality in New York City.
Although in and of itself the Planning Together document is spot on on the issue of injustice it says nothing about the biggest injustice, the shortage of homes and places of business. As such it could be used simply to pressure for downzoning of racially diverse areas and create a backlash in historically valued neighbourhoods. As we know in so many cities this doesnt end well and can exacerbate tensions.
The rezoning process needs to be done very carefully and they should start now with a comprehensive historical and character survey of New York as background evidence.
The way I advocate to zone to to classify areas on a two dimensional matrix, the first axis is suitability for density and the second is suitability for change. On the first you classify areas against transect (Central urban to suburban fringe), accessibility to transit and accessibility to services, and the other you classify areas as with Intensify, manage or conserve. For each classified area you specify the acceptable form, either contextual or an appropriate form for intensification. There would then be no 'special zoning districts' pickling areas like most of Staten Island as one dwelling per lot.
Also I would drop emotive terms like 'upzoning' and use the term 'Urban Living' which Bristol invented. Urban living being basically areas where you can live without a car and have appropriate urban form to create the population density to facilitate this. The key question in the neighbourhood consultation being – what FORM of urban living is appropriate here.
Though there are many that have said that zoning in New York has become so legally complicted it will never have a comprehensive plan the massive rezonings on form based lines in cities like Florida and Milwaukie suggest it can and should be done.