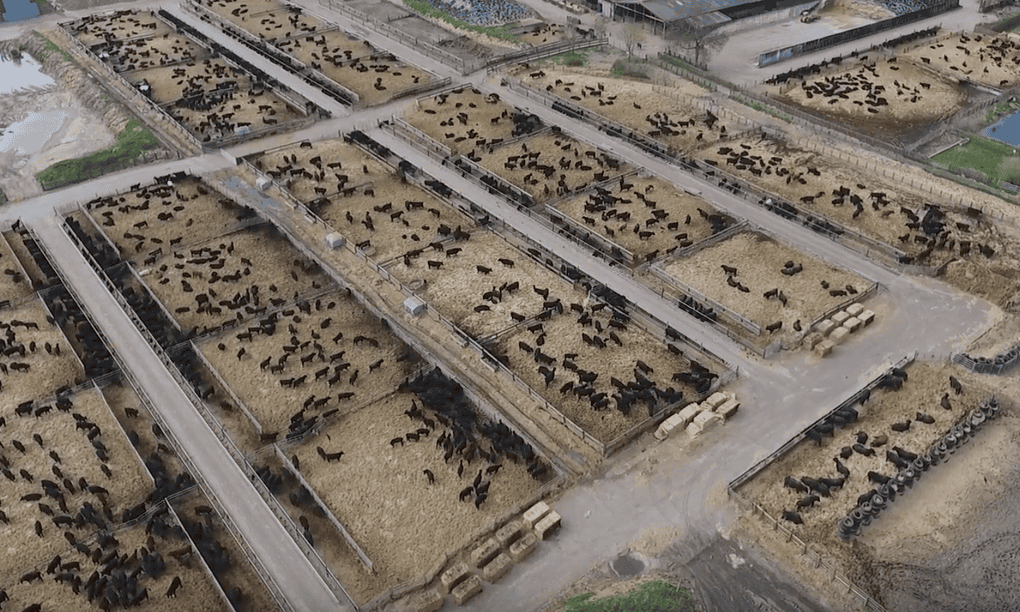 It has recently been suggested that the best way of rewilding is to simply let areas naturally seed and reforest. Of course this requires removal of grazing.
England's current woodland covers only 10% of the country and current regenerative plans are only planning to increase this by 2%, by 2050.

If woodland cover was increased to 26%, 10% of the nation's carbon would be adsorbed naturally, whilst supporting dwindling wildlife.

Rewilding – allowing woodland to regenerate naturally on a large scale – is the most effective way to increase woodland cover.
Allowing trees to naturally establish over huge areas could massively expand Britain's woodlands more effectively and at a fraction of the cost of tree planting, according to research by Rewilding Britain.

Britain is one of Europe's least wooded countries. Rewilding Britain says the UK government's draft England Tree Strategy, open for public consultation to 11 September, is woefully inadequate for tackling the climate and nature crises. More ambitious targets and a fresh approach are needed.

The government's unambitious plans also focus on manual tree planting as a quick fix. But a Rewilding Britain study to be published later this year shows that allowing and enhancing natural regeneration – supported by native tree planting in suitable sites – would be the most effective long-term approach for landscape-scale reforestation.
There is scientific support for this, as the areas around the world that have most rapidly reforested are those that have experienced the most rapid reforestation are those that have experienced the most rapid rural depopulation. Removal of grazing leads to natural forest regeneration.

Gulmi District and many other parts of Nepal — especially its middle-hills region — have experienced a forest resurgence over the past several decades. A forthcoming paper by a NASA-funded research team, using the most detailed analysis of Landsat satellite images of Nepal to date, has found that forest cover expanded from 26 percent in 1992 to 45 percent in 2016. This makes Nepal an exception to the global trend of deforestation in developing countries.

Many locals and experts attribute the forest regrowth to policy changes from about three decades ago, when the government began devolving management authority from bureaucrats to local communities across the country. Community forestry helped to reduce illegal logging, and many villagers undertook tree-planting campaigns to re-establish local woodlands.

One study showed that areas with the highest out-migration experienced the most forest recovery.

But there is another factor at play in Nepal's forest resurgence: human migration. In recent decades, millions of Nepalis have left the country to work in the Persian Gulf, Southeast Asia, and beyond. As Nepalis wire money home, population and economic pressures shift away from agriculture to other types of rural and urban livelihoods. The families of migrants often rely less on forest products or they abandon farmland, aiding reforestation and helping create what one 2016 study termed a "remittance landscape," referring to the funds sent back to Nepal. A 2018 study, which mapped the spatial distribution of reforestation and out-migration in Nepal, showed that the areas with the highest out-migration experienced, on average, the most forest recovery. There is a "strong positive effect of international out-migration on forest regeneration in Nepal," the researchers concluded.

Globally, migration has important – though complex, and often ignored – impacts on forests. In many countries, forests appear to recover as people leave rural areas for work elsewhere. In El Salvador, for example, rural migration to cities and the United States has contributed to a forest rebound, as people have become less dependent on farming. 
Of course farming on marginal land in Britain is not a natural state of affairs. It only exists because of subsidy, a subsidy which puts animals on the land which fart vast amounts of methane – a greenhouse gas. Of course there are many upland areas whose natural state would not be forest but heath or moorland. These are the areas where it is defensible to use public subsidy to maintain a Beatrix potter landscape of Hardwick sheep and rare breeds cattle. On the rest of marginal land we should be refocusing subsidies overtime towards coppicing of naturally regenerated woodland to create woodchip zero-carbon biofuel. If we plough the fields we biochar from woodchip waste we even have a negative carbon cycle. Its no argument to say areas will return to bracken. Bracken is a superb biofuel.
There is no argument here about loss of food, as I have written here many times. We can easily make this up through zero carbon greenhouses and market gardening on better land nearer urban markets, as they are doing in netherlands where energy consumption of the horticulture sector has halved in the last 20 years.
So pension off the 'dog and stick farmers' we subsidise to chase around there cows and sheep to increase global warming. They are carbon dinosaurs.
Note the NFU report that we can offset beef emissions through biofuel makes no sense – where does the lane for biofuel come from – err beef or other food production. Its just special pleading.