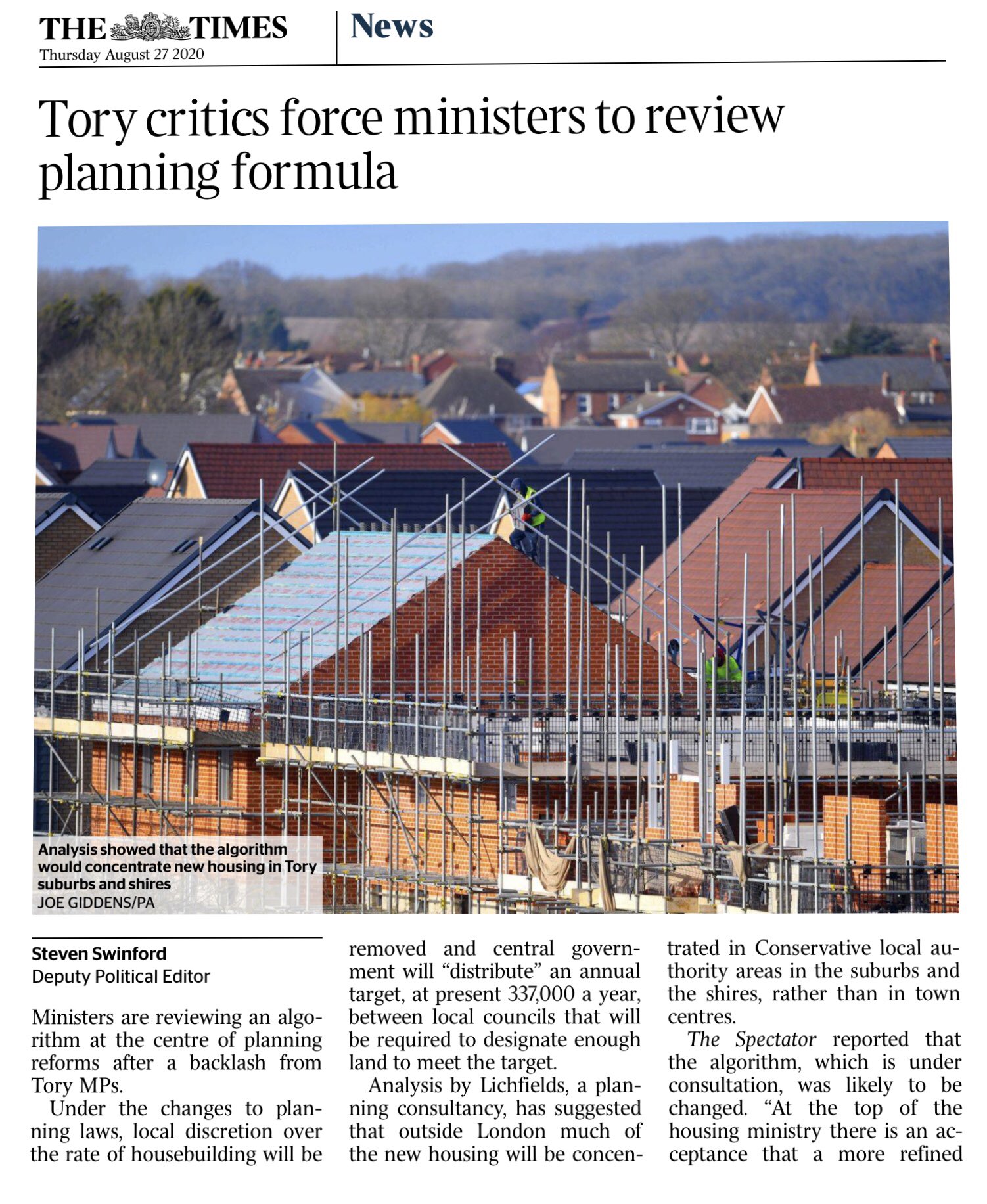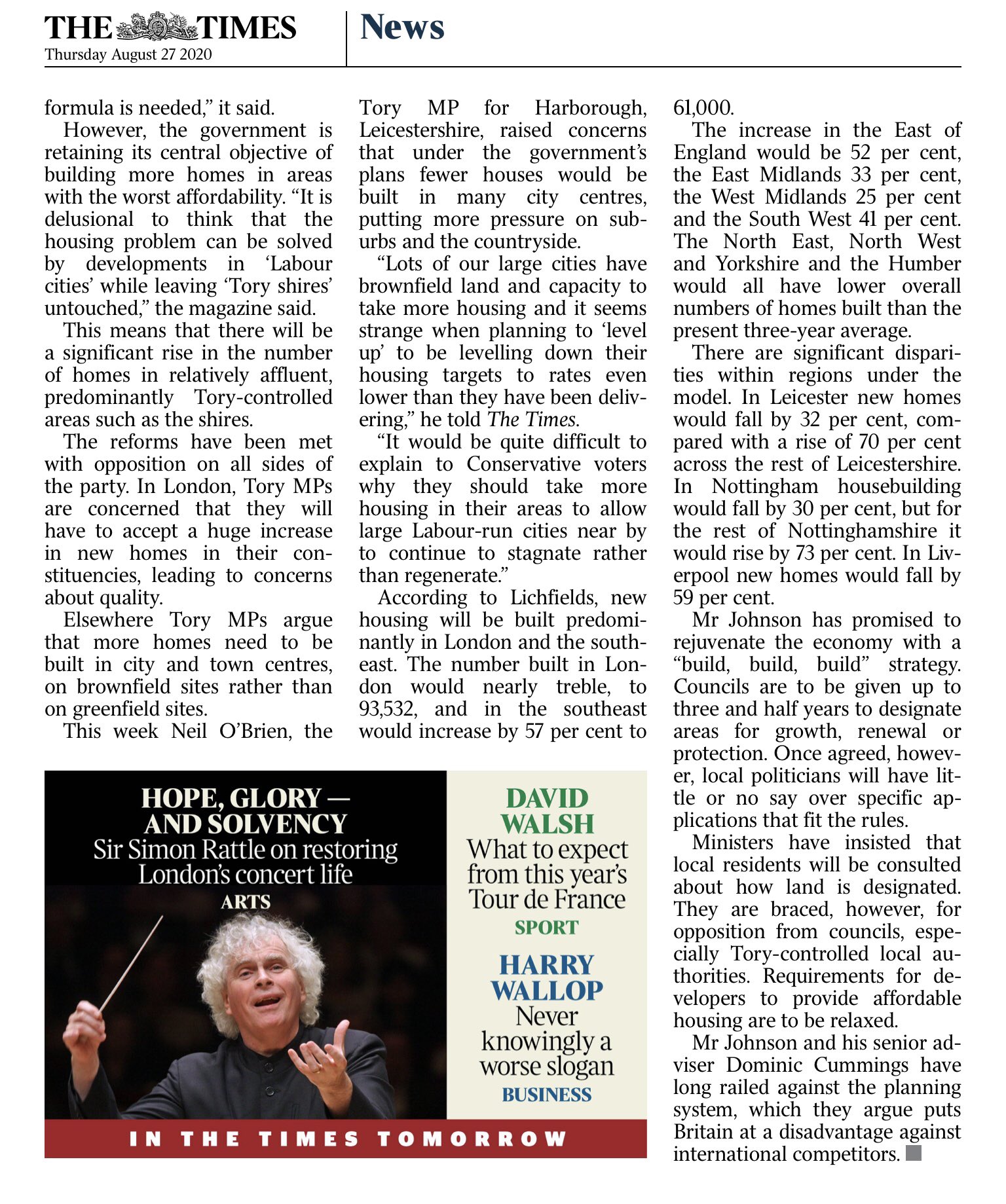 Why the relative shifts from the old system
Firstly the units element doesnot reflect that city authorities can have household sizes 10-15 percent larger than suburban and shire authorities. The formula can easily be amended to normalise for household size.
Secondly the removal of the cap and the raising of the nationwide total as a result from 240,000 to 330,000 will inevitably lead to increases where need is greatest.
Finally I think Litchfields comparison was with build rates, and inner urban authorities have had higher build rates as the old formula artificially reduced numbers in these areas as these were the areas, because of low wages and overoccupancy where there was most supression of household formation.
The formula is easily changed to whichever is the greater of the three – Household formation, Houses (normalised to household size) or completions of the past 5 years – or better an average of the three weighed by an affordability index and to hit 330,000 overall. There could be exceptional circumstances where large sites are coming to completion.
There will no no respite for the shire though, simply because London especially in land constrained, and some kind of formula or plan will be needed to distribute the numbers to areas which are less land constrained. The numbers London can realistically take have been set by the last London Plan EIPO panel. A formula will not raise housebuildinbg in London is there is a lack of land to zone. We have 20 years experience of this now. So
'it is delusional to think that the housing problem can be solved by developments in labour cities whilst leaving the Tory shire untouched.'