Opposition to housebuilding can be passionate. During a meeting of Wokingham Borough Council on July 23, Conservative council leader John Halsall reportedly suggested protesting naked against the levels of new housing development they are being required to approve. Wokingham, located in the wealthy commuter belt to the west of London, is an area whose local politics has long been marked by strong local opposition to housebuilding.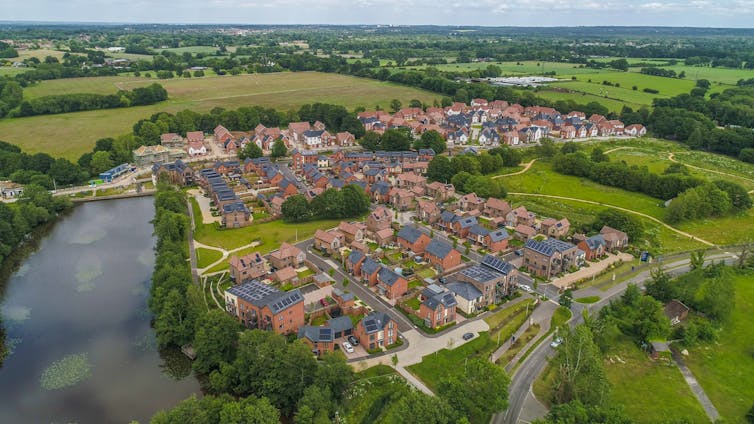 At first glance, Cllr. Halsall's gesture seems a stark illustration of unbending local obstruction. On closer examination, however, the elected leader of a local authority threatening to bare all to protest against new housebuilding doesn't fit the narrative of all powerful objectors blocking development. Rather, it suggests a feeling of real powerlessness.

Our investigation of an abandoned proposal to pay residents to reduce objections to new housing found something similar. Neither planners, councillors or local communities felt local opposition made much difference to decisions about housebuilding. Rather, they believed the planning system was set up to override objections. Applications were approved irrespective of local views or the (often negative) impacts development would have on local infrastructure and services.
No – because the powerless is not symmetrical. Local plans have full powers to raise housing numbers. Greg Clarkes localist agenda was based on the bizarre assumption that if free to set their own targets LPAs would raise them. They lowered them.
The localist frustration is solely about powerless to lower targets. If they tried raising them the 'narrative of all powerful objectors blocking development' is completely true – just looks at local politicians in the likes of South Oxfordshire and Uttlesford who fell trying to raise targets.
I wont comment on the assertions, based on a weak understanding of land economic, that raising targets wont make housing cheaper. That has been debunked in 100s of blogs across the internet.