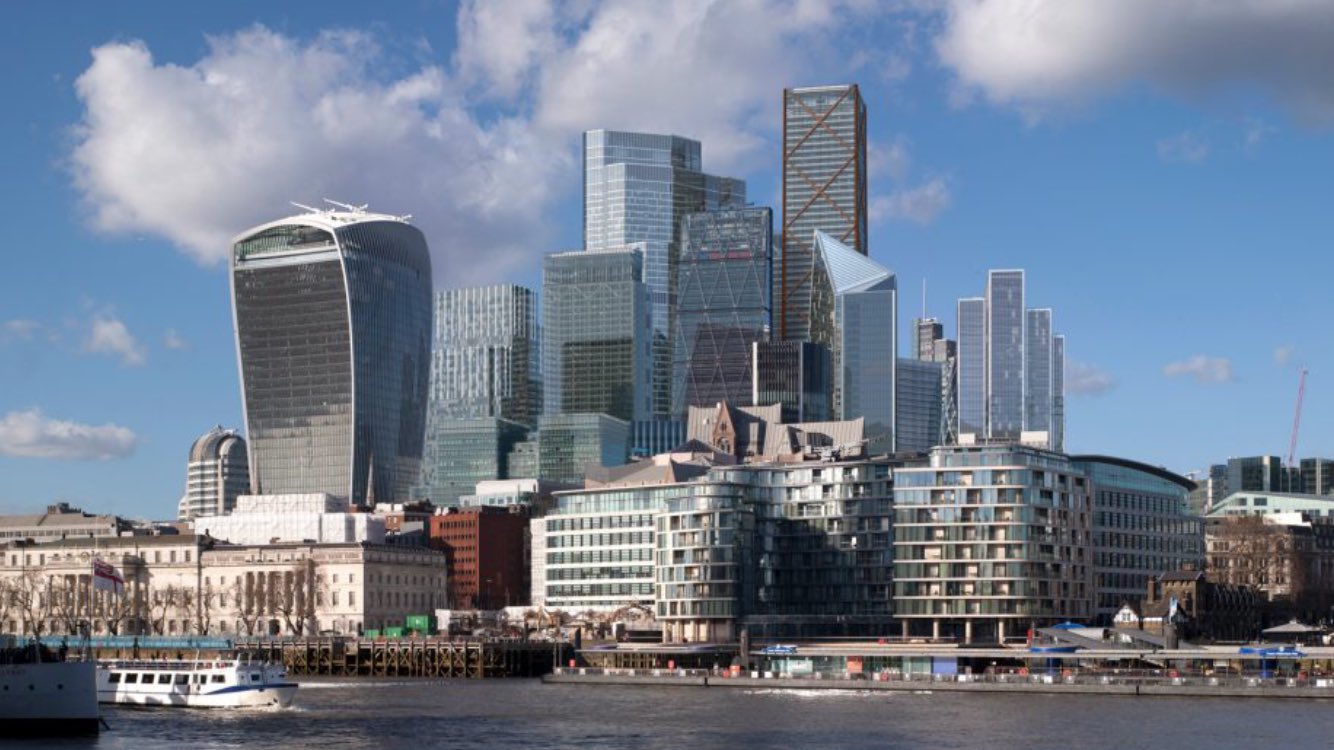 This is a rendering by Estates Gazette of projected tall buildings in the city by 2025.
What is interesting here is the number of mid range buildings around the same height as the Walkie Talkie.
Im no fan of the Skyline campaign however a fundamental principle of planning for tall buildings is you try to avoid a wall.  When you have a wall then tall buildings look out onto other tall buildings, have no silhouette and completely lose their landmark status through bumping up against each other.  The tall buildings are merging into one mass.
Rather it should be encouraging this kind of silhouette.