Of all of the uses of hard earned tax payers money why should a penny of it be spent propagandising an advert for an area that is not even part of the United Kingdom – some one should put a stop to this pravdarisation of English government.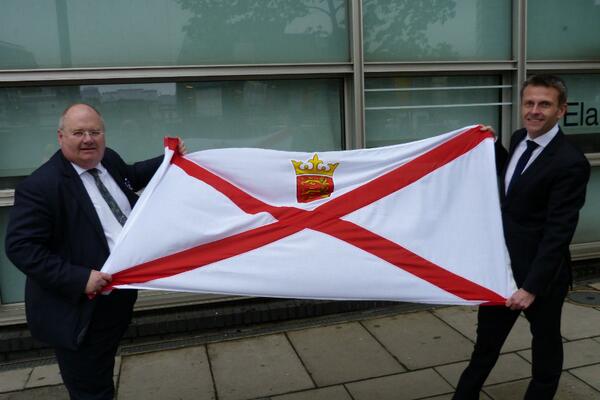 Note Jersey is not part of the UK, not part of the EU, and not a country.  So none of the exemptions from the advert regs apply.  Disgraceful.  Send out an enforcement officer and bang him up up with the pykies.
Update:  The DCLG responded that the regs have an exmption for the 'national flag' of the 'channel islands – as in those cases the 'channel islands' is defined as a country. no this is not the national flag of the channel islands – there is no such flag- it is the flag of the Balliwick of Jersey – its a cock up in drafting the advert regs.  Lock Pickles up for hypocrisy and xenophobia (as well as his obsessions with flags and crown green bowling) now.